Mobile Membership

The perfect compliment to your chosen navigation app
OK, you're coming into a new harbour/river/anchorage ? You have your onboard chartplotter, or mobile/tablet app for your chartplotting..so you're pretty sure of where you are.. But what are you going to find on arrival ?
Where do you get tied up or anchored ? What's the berthing fees ? Contact details for the Harbour Master/Marina. Here's where VMH comes in. All the info you could need..right there on your phone or tablet ! (Because in these places there is very likely a mobile 3G or 4G signal). Harbour Info, contacts, prices, photos.. all there in your hand. 7 day weather and tides. Proper tide tables and tidal stream atlases.
Mobile VMH is a BETTER solution than a heavy paper Almanac, more info, more up to date, easy to get at on your phone. Exactly when you need it.
THEN there's the "proper" official raster charts. Seamless zoomable rasters..plus view the underlying paper charts. You'll find priceless info on these that you won't find on horrid, ugly, vector charts.
FINALY.. there's the seamless zoomable 2D VisiCharts, that combine satellite imagery, plus raster charts..with variable transparency. There's nothing like these to give you a real feel for the place. Images and charts overlaid.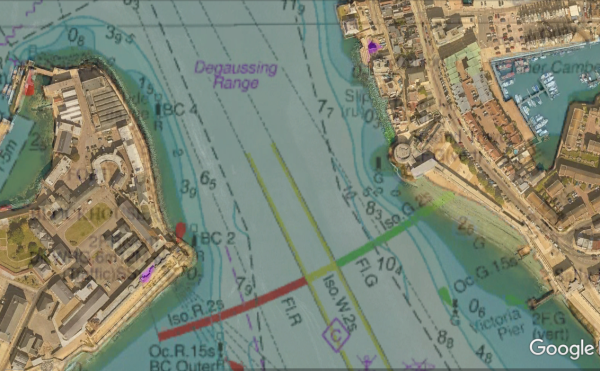 Find the Satellite Charts link in the menu and have a play. The variable transparency slider is top right.
All in all VMH on your phone or tablet is an essential addition to your safety and peace of mind when moving around the coasts of the UK.
Mobile site for those who want the relevant info fast and on the move.... It's been specifically designed to be used with 3G or 4G SIM card data connections. It's fast and light, brief and to the point. Designed to be used with cold wet fingers on small screens.
But it also works suberbly on big hi-res HDMI screens (try it at home)...Membership of this separate MOBILE site will be a £7.99 yearly subscription, stoppable at any time. It's the perfect foil and adjunct to your established chartplotting systems.. be it Navionics or other.
And those interested in buying the incredibly popular VMH "for Nav" raster charting packages specifically for tablets and phones.. there are big discounts once subscribed.
The desktop site is for those on big machines prepared to dig in for in depth research ashore. Membership of the DESKTOP site is £25, one off payment. Apart from the members only area with lots of international charts, it gives hefty discounts on all the navigation products we make. It will also give ultra cheap subscription to THIS mobile site. Note there is nothing on the mobile site that can't be dug out on the desktop site...but the main site is not suitable for mobiles. The main site will continue as it is.
If logged into VMH desktop site, just click the Desktop icon top right of this page. Otherwise, log into the Desktop site, and go into Members Area. Look in Welcome and Information section, and you will see VMH Lite link.
You can already see for free what's available if you dig about this site. Except it's defaced..demo only, and may be out of date. Subscribers get access to the un-defaced up to date versions of all the charts, tide tables and tidal stream atlases. Extra subscriber only online charting areas, like France and the Near Continent may come later to this site as an upgrade.
If you don't already use your phone or tablet for chartplotting...
We have special Mobile Only 'For Nav' product deals for mobile VMH subscribers. Marine Navigator is a great real-time GPS navigation app, which works a treat on Android phones and tablets. And our 'For Nav' mobile chartsets are our best ever selling product. Subscribers get these with huge discounts, eg: £8.99 instead of £15.95 for the UK-Ireland chartset

Subscriptions available NOW £7.99/year (£2.20 for main site members)
Don't be a CHEAPSKATE sign up now-
If you are on this page you will already have had a run around VMH lite demo. You will notice as you zoom in, all the charts, tide tables, streams etc. are strongly over-marked with DEMO. To get the full working version without the defacement you need to subscribe. This service is at present ONLY available for those with a UK £ sterling bank account, and a UK address
Tap the BUY NOW button. Fill in the shopping cart details. The cart collects NO payments,no card details are needed. It will issue you with an automated email, with a link to sign the £7.99 annual Direct Debit (handled by Go-Cardless). Please fill this out straight away.
The cart generated email issues you an 8 chr access code and your user group. These are the unique keys to access the subscribers version of VMH-Lite. Your access code is linked to only one of the 9 possible user groups in the log-in process (eg Dinghy, N.Cardinal Buoy, Fishing Boat, etc.).
Once we hear from Go-Cardless that the DD is set up and initial collection is organised, we will activate your access code. The Direct Debit is collected ASAP, then yearly thereafter. Please allow a few working days after filling in the DD mandate and submitting it, then try accessing. The payment is covered by the Direct Debit money back guarantee provided by the banks themselves. You can cancel anytime after the first payment is collected
To log in initially, use the drop down menu >>> VMH Members >> Log in :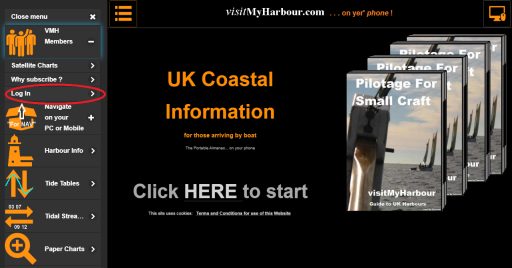 Click/press your allocated grouping eg N.Cardinal Buoy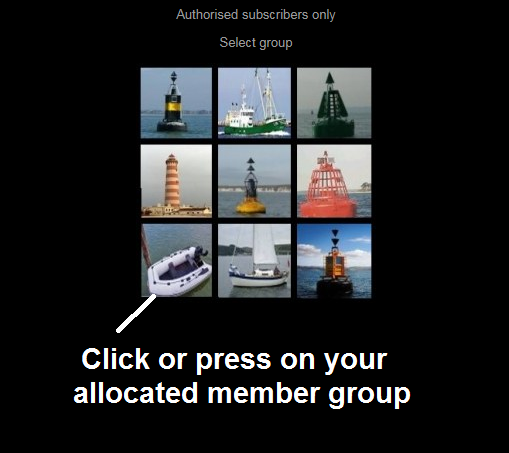 Type in your 8 chr PIN, press "submit" The PIN is CASE SENSITIVE. Only log in on your own personal machine/device, never on a shared or public machine.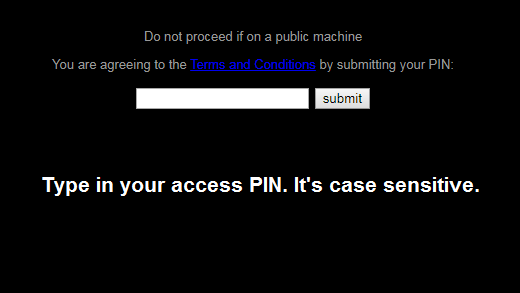 Once in your members site, it will look like this: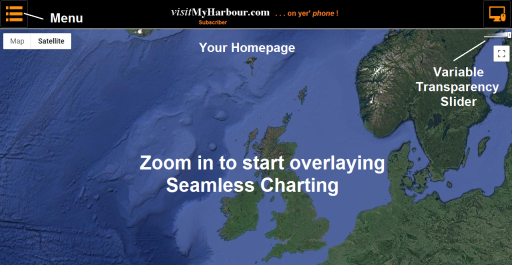 Have a good explore.
To avoid constantly having to log in with your PIN, you can bookmark or make app like icons for your personal members area as below:
If using Chrome or Safari on your phone/tablet, you can get an app like screen icon on your start page that will launch your personal members area.. Have your members homepage showing as above, follow the instructions given below:

How to on Android tablet phone

If on a big desktop at home, you can save your members homepage as a bookmark.
WARNING: Only use/save VMH lite members areas on your OWN PERSONAL MACHINES. Never use the members area on a shared machine. Your useage is monitored/metered
NOTE: No personal information of yours is stored in the VMH lite http site
SAVE: Any shopping cart, VMH or Go Cardless emails relating to your subscription carefully.
We can't handle ongoing subscriptions by credit card or PayPal.